Inside Commercial Constructions MVPs Amazon Reviews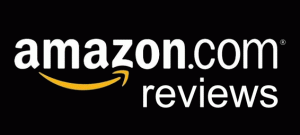 If you're in the construction industry, and if you're looking to fast-track your career, this is the book to read. Discover what people are saying about Coty Fournier's book: Inside Commercial Constructions MVPs.
Here are what people are saying on Amazon:
Five Stars
, May 24, 2016
By Amazon Customer
This book should be read by anyone who is entering the construction industry.
Great and Insightful Read
, May 8, 2016
By John J. Wayte
This was a delight to read. It is an easy read with such an insightful view of the commercial construction industry. Such knowledge needs to be shared. Thank you Coty. Highly recommended.
If you are interested in elevating your construction career…
March 4, 2016
By Max 
If you are interested in elevating your construction career this is a must have tool. The lessons learned included in this book will add value to everything you do! I have given it as a gift to any young rising star I come across.
Real career gold here for the taking 
October 27, 2014
By Craig Noble 
This book is a fast read with worthwhile behind the scenes material from a been-there-done-that high-level commercial construction manager. As a 20-year industry veteran myself, I recognize the wisdom and I recommend this book equally to students considering the industry, recent grads scoping out their career path ahead, and long-timers looking for the elusive differences to help get them into the upper echelon of commercial construction players. Pay particular attention to CLF's ability to paint the picture of 'all the players on the court'. Her never-written-about-until-now vantage point, along with her additional insights about how all the players (MVP and non-MVP) THINK are the real career gold here for the taking.
Read more Inside Commercial Constructions MVPs Amazon reviews