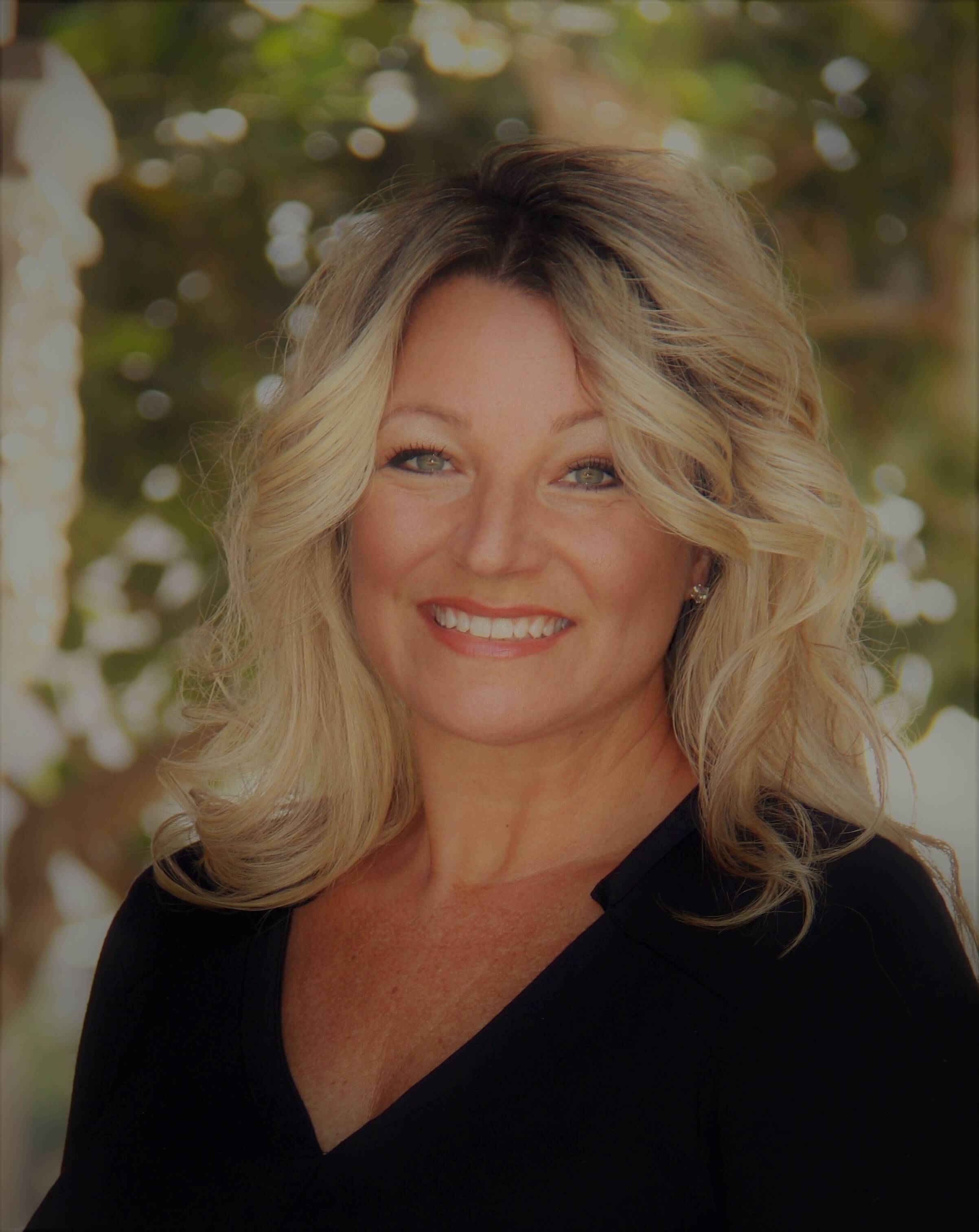 Coty Fournier is a construction executive, entrepreneur and author of the highly acclaimed book: "Inside Commercial Construction's MVP's"
THOUGHT LEADER, CONSULTANT & KEYNOTE SPEAKER
Coty Fournier has been on the road since 2013 speaking to over 20,000 construction professionals—on a wide variety of industry topics—with rave reviews on her strategic insights and dynamic presentation skills pouring in from around the U.S.
She does not disappoint!
Register

to go see Coty LIVE at a construction industry event near you.

Book

Coty to speak at your construction industry event.

Hire

Coty for private training and motivational workshops customized to your company's needs.
Order

Inside Commercial Construction's MVPs

to fast track your career, differentiate yourself as a leader, and mentor others on your team.
Schedule a personal coaching session with Coty.
Keep reading to learn more about Coty Fournier's exceptional construction career and why she is one of our industry's most inspiring voices.
CONSTRUCTION MANAGEMENT & ENTREPRENEURSHIP CAREER
Coty is a U.S. commercial construction executive and entrepreneur with 25 years of experience on both sides of the Owner-Contractor equation. She was also the co-founder and CEO of Jobsite123.com, which was acquired by The Blue Book Network in 2013, and the technology she invented now serves as the backbone of their ProView online prequalification tools. She is one of our industry's most prominent thought leaders—serving as a highly successful keynote speaker, author, business development consultant and executive coach.
She began her construction management career as a Field Engineer with Turner Construction in 1991, where she excelled in superintendent, estimating, and cost analysis roles on projects totaling $150M in contract volume. She then served as National Manager of Construction for Blockbuster Entertainment during the height of their development in the mid 90's—where she led contract approvals, and audited cost controls for $100M in annual construction spending, resulting in over 350 new store openings per year across North America.
She was later recruited by Miller Construction Company–a privately held design-build firm located in South Florida–to serve as VP of Business Development. She led Miller's healthcare team from 1 hospital client to 12, and was later promoted to Senior Vice President and served on their board of directors. Expanding upon her experience in healthcare construction, she then went on to co-found a consulting firm to provide Owner's Representation services for numerous hospital expansions and other healthcare related projects across the Southeast.
Coty's distinctive career has garnered her many industry awards, and drives her demand as a consultant, executive coach and frequent keynote speaker for chapters of the AGC, ABC, ASPE, and NAWIC—and guest lecture appearances at some of the top construction management schools every year. She is a summa cum laude graduate of Michigan State University with a degree in Building Construction Management.


COTY FOURNIER AUTHOR INSIDE COMMERCIAL CONSTRUCTION'S MVPS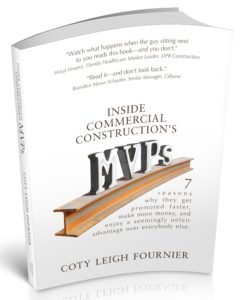 Fournier is also the best-selling author of Inside Commercial Construction's MVPs—a blueprint for personal success in the construction management industry. Read it to differentiate yourself as a leader and then use it as a step-by-step training manual to mentor others on your team.

"Watch what happens when the guy sitting next to you reads this book—and you don't." —Mouji Linarez-Castillo

"Read this book to find out why every company I recruit for would hire Coty Fournier in a second." —Mike Kittelson

"Honest, provocative, in your face advice . . . ignore this book at your own risk." —Craig Noble

"Read it . . . and don't look back." —Brandice Masse Schaefer